4 Post Princess Bed
April 15th 2012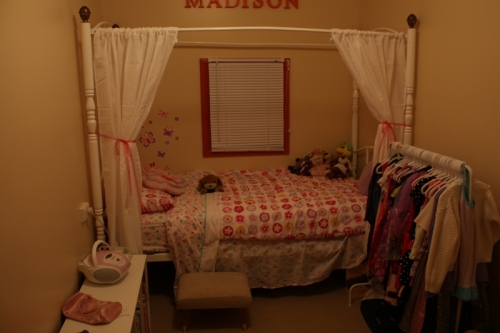 Here is the final result of our garage sale find. This 4 poster girls bed was fixed up and curtains added for a bed canopy. This is a dream set up for a girls bed suite.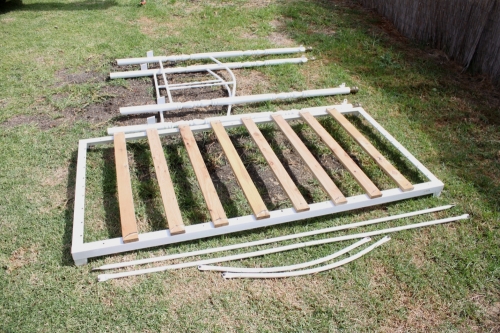 This is what we originally got home. A complete metal four poster bed. Very solid and paint in great condition. Some screws needed replacing in the canopy. A great find at $30.
It also did not have a base, it was designed for metal springs. We bought some hardwood fence palings and screwed them on. Cost about another $30.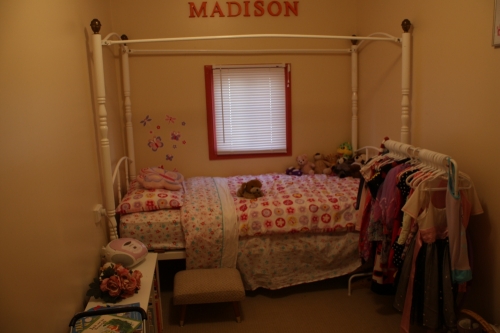 Here it is in place. We bought a new mattress that will do our girls for a long time. So with the new mattress, new bed base and garage sale find this bed cost about $280. Gotta love that. We have salvaged the bed from the rubbish dump and given it another long loved life.
Comments