Ag Pipe Hoop Vegetable Netting
June 4th 2012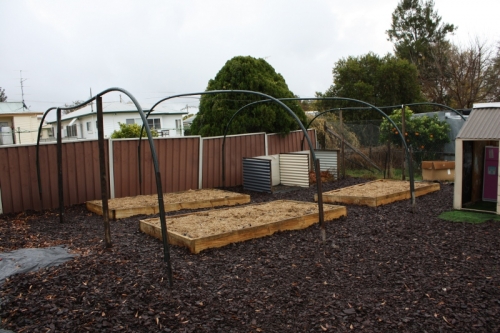 This is our version of the ag pipe hoop vegetable enclosure. Adding bird netting over the top of an ag-pipe hoop attached to star pickets.
We started with 8 star pickets. The pipe goes inside the star pickets and is tied off with wire. We drilled through the pipe to do this. We did this because the bigger pipe to slide over the star picket was twice as expensive as the pipe we used.
Once in place we did not get a lot of tension with this set up. So we added 4 studs, two each end. These are just 2x4s attached to another star picket.
We then ran stud bracing from one end to the other, making the structure rigid for our bird netting.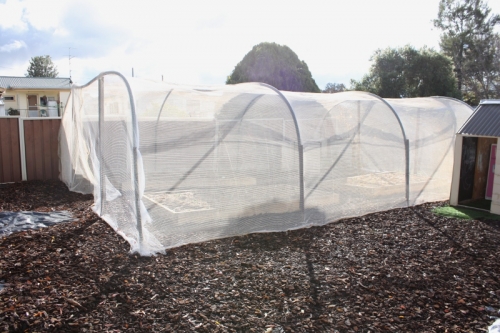 Here we have the vegetable garden bird netting stretched over the ag pipe. We just did this with tie wire. We also used weed mat spikes at the base to hold it in.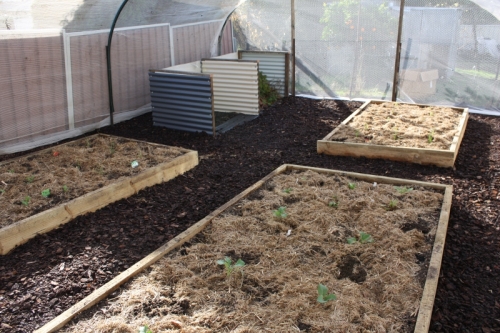 Here is our first planting. Starting winter in Inverell we have:
Broccoli
Cabbage
Leek
Brown Onion
Snow Peas
Spinach
Silverbeet
Celery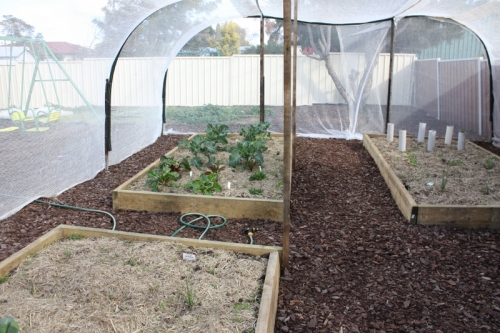 6 weeks later this is what the veges look like. Brocolli and Spinach doing the best.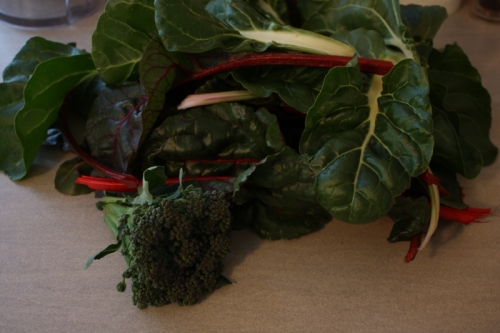 14th August - First harvest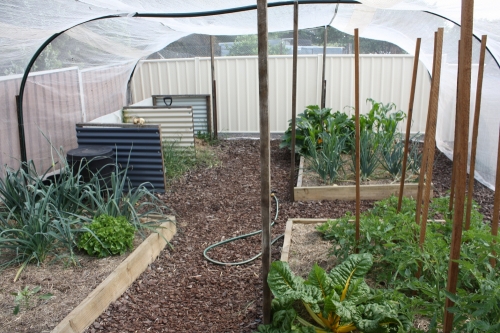 15th September. Been harvesting for a while and adding new veges, going great.
Comments