Build A Colorbond Fence
January 7th 2012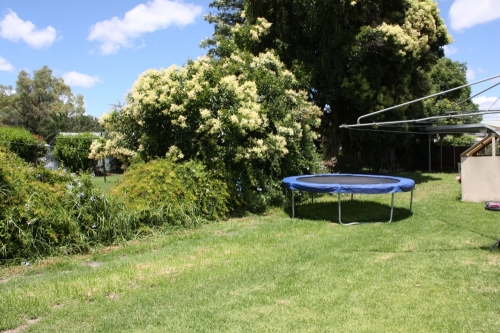 Our new house had quite an overgrown garden. We cut down 10 of the 12 trees on the property. But 3 of these was privet so more weed than tree.
See the photo above of the "fence" between us and one neighbour. The neighbours have been great, we decided to build a colorbond fence and went halves in parts and labour.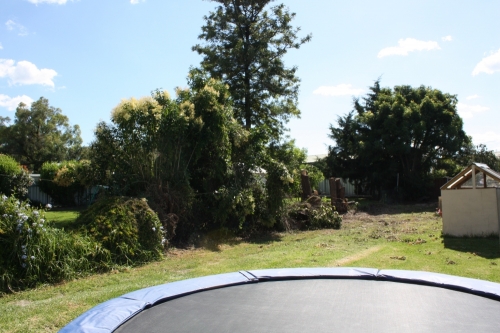 First we cleared some space for a fence. Dad and I dropped the two big privet trees with an electric saw. Lots of fun, lots of discussion, the limbs fell where we intended.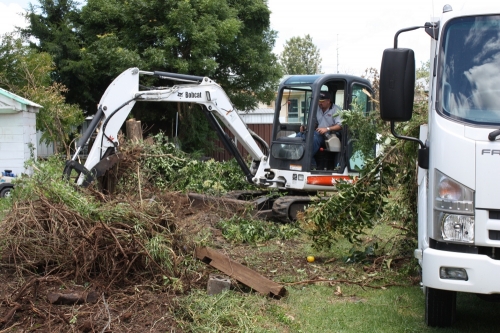 Th Bobcat we hired made short work of all the weeds, the massive tree stumps and levelled and cleaned the site beautifully. He evened dug our post holes after we measured them out.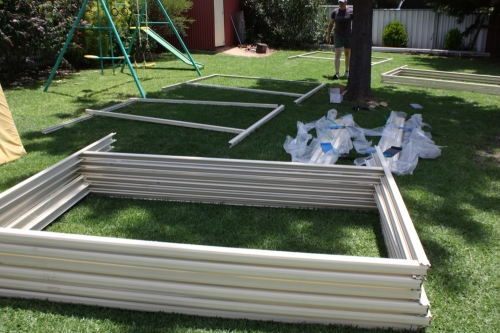 Next we started installing the colorbond fence. Here we have screwed together the posts and rails.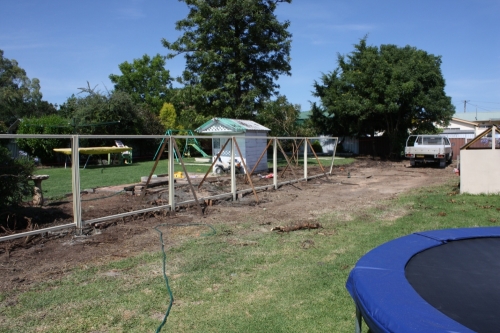 One of our neighbours mates was the foreman/expert for the day. Highly recommended having someone onsite who has done it before, lots of little things help. Also a decent drill will make your life easier.
We dropped a panel in, got it level, filled the posthole with quickset and moved down the string line. Lots of level work and slight adjustments. You can see supports on the posts in the photos used until the concrete goes off.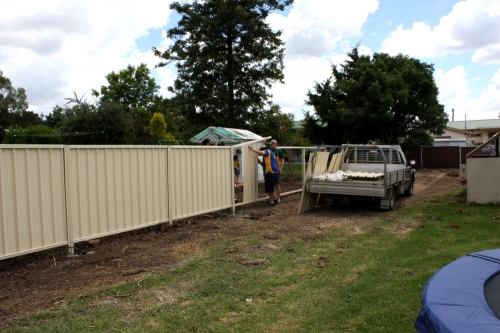 Once the posts had set for a couple of hours we went back and put the panels in. We unscrewed one end of the top rail and slid the panels in.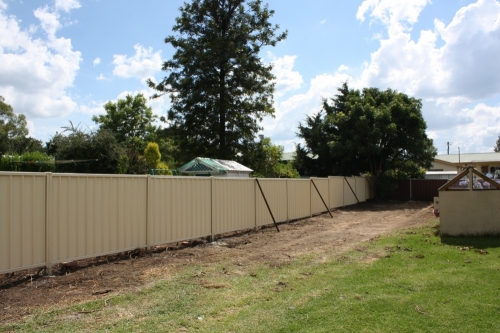 Here it is finished, all the colorbond panels with a few temporary post supports.
It is an amazing change to the look of the yard and a painless activity with our new neighbours.
Comments