Childrens Wardrobe
April 28th 2008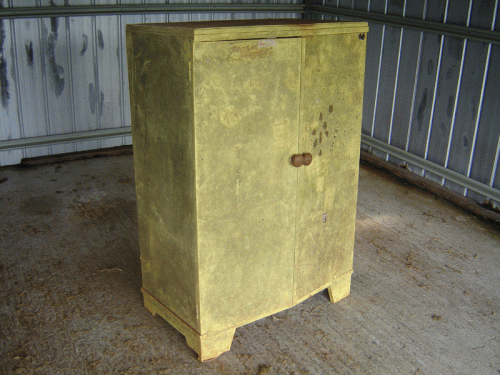 I found this is one of Dad's sheds. He was using it for odds and ends, some tools and things. He was more than pleased to see it restored for his grand daughter. This is it in its original glory. A nice shade of yellow. Large door knobs. Dirt and mold. Loose panels. Rotten feet. Broken draws.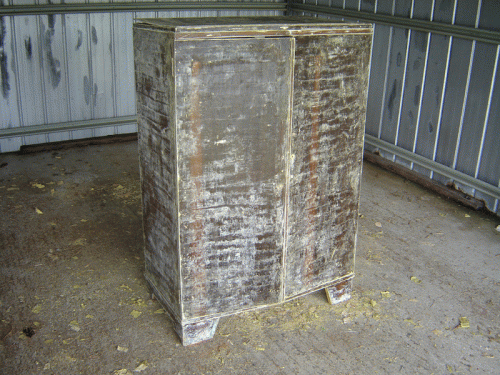 First I removed the old paint. I used a heat gun and stripped it off with a paint scraper. This was very effective. Took a while to get to optimal heat and sometimes got too hot and melted the paint before I could get it off. When it did work, great strips of paint were lifted in one easy move.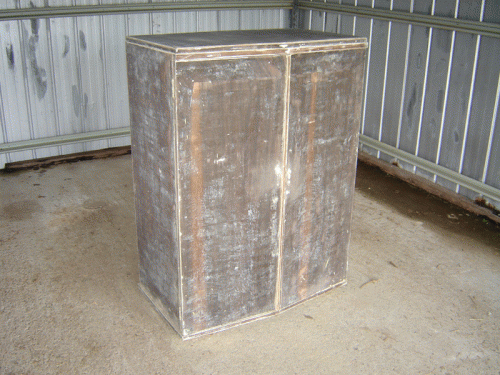 Next I removed the rotten feet. I affixed all loose panels with small nails, this provided the wardrobe with greater rigidity. I mended the three draws so they fitted and slid in and out smoothly. I used wood putty on various gaps and gouges. I did it three times over with an electric sander. Each time with a lower grade sand paper till we had a nice smooth surface.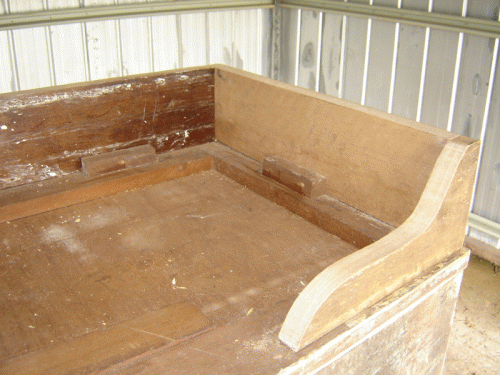 Next was making some new feet. I got some skirting boards from my grandfathers place. My parents were doing some renovations and had discarded these. I cut them to size and affixed them to the existing supports with wooden dowels. Where the boards joined was nailed.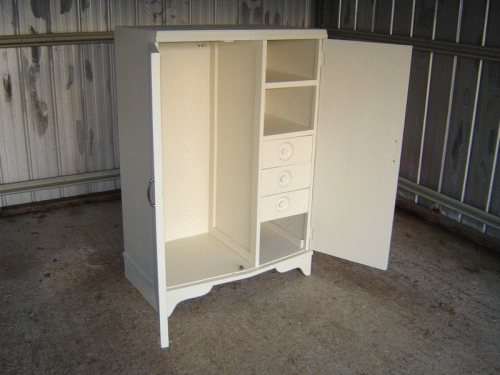 Finally painting. We got some old paint we had and gave it two coats. Here you can see the three drawers, shelves and hanging space. It only comes to about 1 and 1/2metres, it is very endearing. Door clasps were from the original, cleaned up a bit.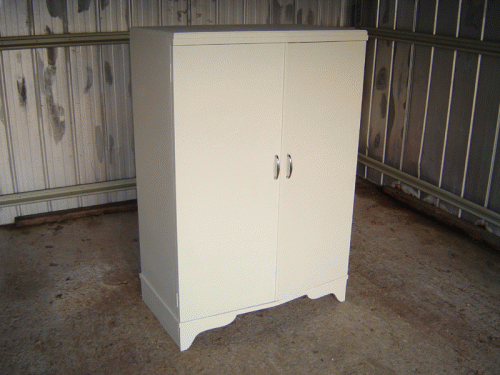 I bought it shiny new handles. I also cut my daughter's name out in wooden letters. My wife painted them to sit on top of the cupboard. So all up I would think this cost us $30. For sand paper, handles, nails etc. My dad gave it to me and some other parts but originally it cost them $45 second hand. We are very happy. Much better than some souless furniture from a factory.
Comments