Chook Pen V2
September 24th 2012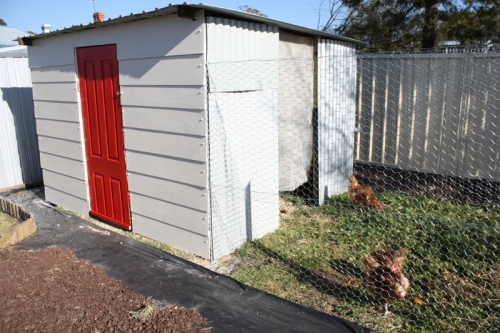 Here is our latest chook pen design. This is our first chicken coop on our own property. Back in 2008 we built a chook pen but this was at a rental property.
Pictured is the finished product with happy chooks.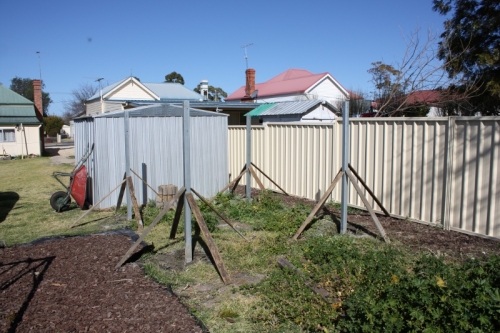 Here are the 4 posts we began with. These are the steel posts from a car port we had when we bought the place. We used a lot of corrugated iron from this carport too.
In the picture, we are stabilising the posts as the concrete goes off.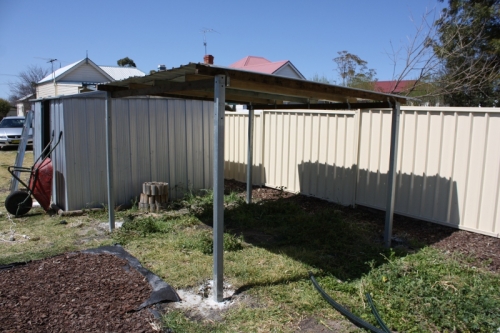 Now with the roof on. These are 25x50mm hardwood we got from the local building recyclers. Some additional structural pine as well.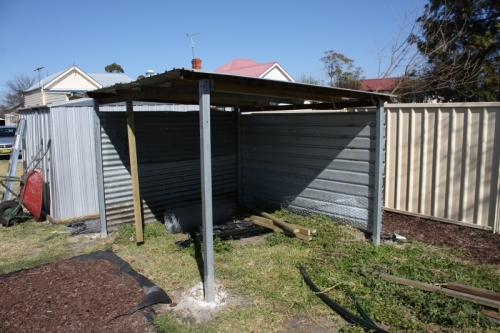 Adding some walls, corrugated screwed into the steel posts. The door jams are connected to the roof and then star pickets we drove into the ground.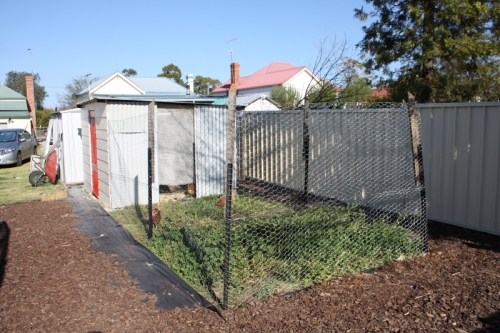 Here is the chicken wire netting. Again wood on start pickets and some straining wire. The wire is splayed outwards and pinned down under weed matting, to stop chooks getting out and dogs digging in.
The front of the coop we did in some hardiplank and an old interior door, painted red. :)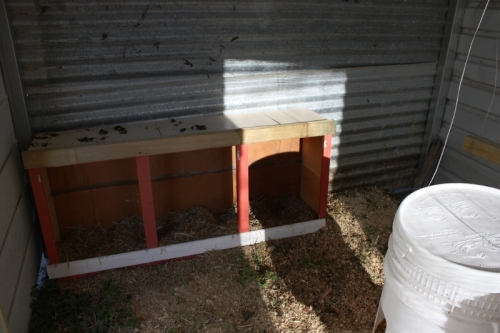 We made nesting boxes from an old kitchen cabinet. Reinforced the top with doors, and put on a roost.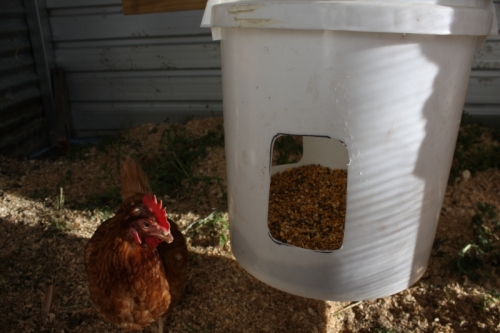 This is the chook feeders, we hung them from the ceiling and cut large holes for the chooks to get their head through. We did the same for the chooks water, hanging next to this one.
One of the girls after a couple of grains.
Comments