DIY Picket Fence
November 4th 2012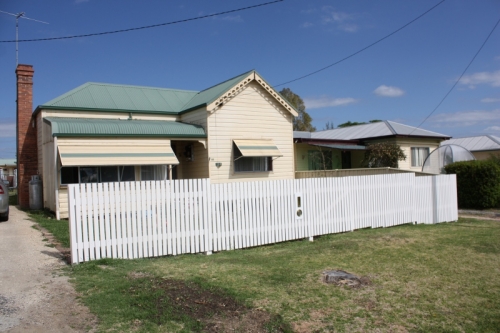 A white picket fence has seeped into our culture. Maybe from movies from America. Maybe memories of grandparents places. Anyway, we now have our own.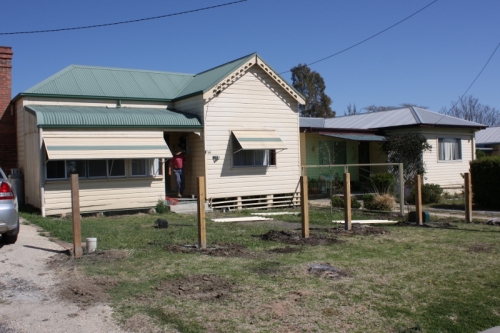 We started with some cypress posts. Laid out with a stringline and posts all plumb and level.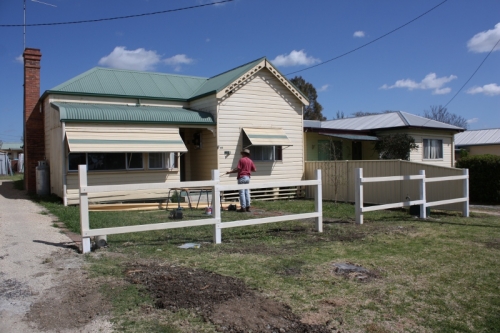 Then we cut notches in the front of the posts to fit the rails. The block slopes south to north, so we stepped the rails down.
Like all building, it is important to plan and measure and that everything it is level. Getting as much painting as you can done before putting it up would have saved us time. We needed to do two coats and between the pickets was tedious.
We balanced a level length of timber on top of the the posts and shoved the pickets up against it. This insured the tops of the pickets were level. The pickets were cut to length from undercoated pine. They were kept one side of a picket apart. It is important to check plumb on these as you go too.
Bit more expensive than colourbond but great street appeal.
Comments