DIY Wooden Clothesline
March 13th 2012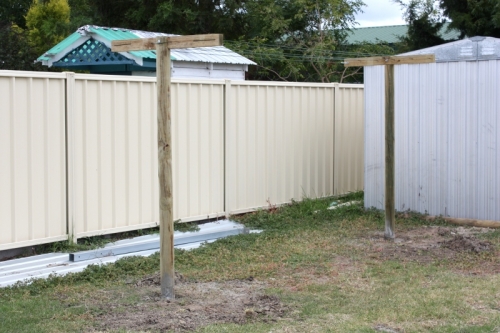 On our new house block the old hills hoist was in the center of the yard. We wanted a more slimline clothesline to allow for open space for the kids. We gave the old Hills Hoist to our neighbour and made our own wooden clothesline.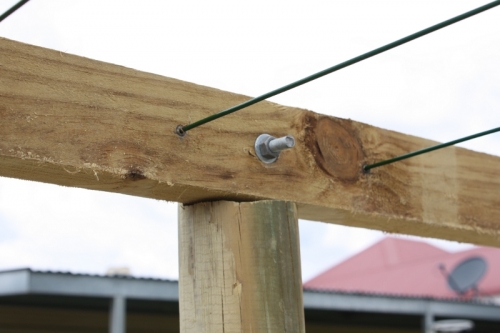 I knotched a treated pine pole for the cross member to sit on. This was a sleeper I had trimed to size. We bolted these two together.
When the bobcat was leveling our driveway we got him to drill a couple of postholes for us. We dropped treated pine poles into the holes with quickset. We anchored the poles level with star pickets, like a tripod.
Finally we drilled holes for the clothesline and threaded it through, using a wire tenshioner to keep it taunt.
All up it was about $80. It was great to discuss size, height, span, number of lines. Make it yourself and you can have anything you want.
Comments