Flower Basket Birthday Cake
February 27th 2011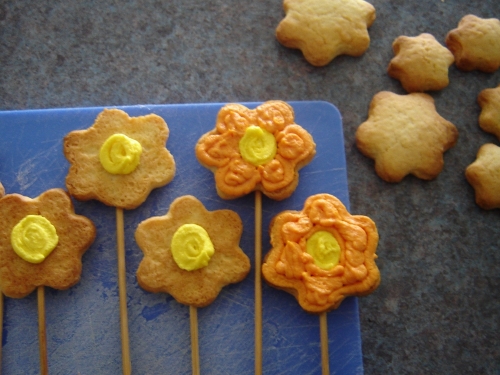 I started this birthday cake by baking some flower shaped butter biscuits on sticks. I then added some icing to decorate them as flowers.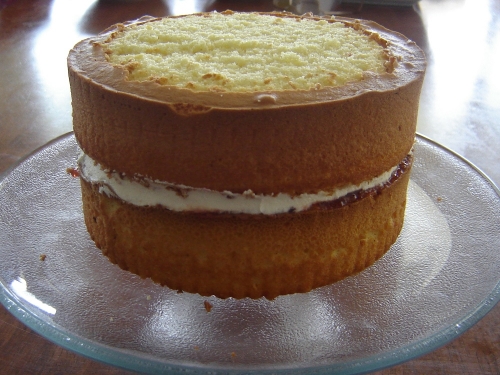 I got a double unfilled sponge cake from the supermarket. Filled it with jam and cream and cut the top flat.
I then did a crumb layer, a thin layer of icing to begin with.
I followed this with piped basket weave. This is the first time I have done this and it got better as I went around the cake. I say just give it a go.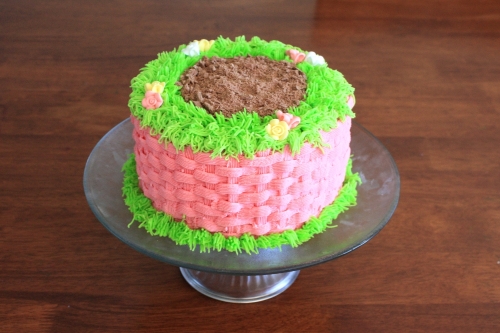 Next came the grass effect with a grass piping tip and some sugar flowers. I filled the centre with chocolate from a flake bar.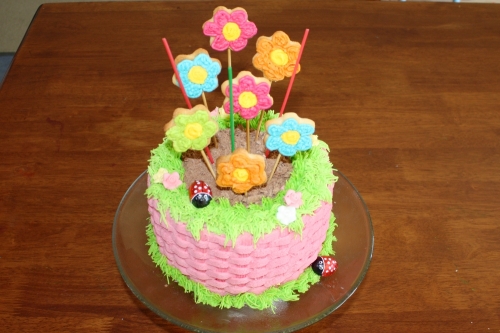 Finally the flower biscuits and candles were added.
It all came together so well. Very pleased.
Comments