Homemade Cubby House
September 27th 2010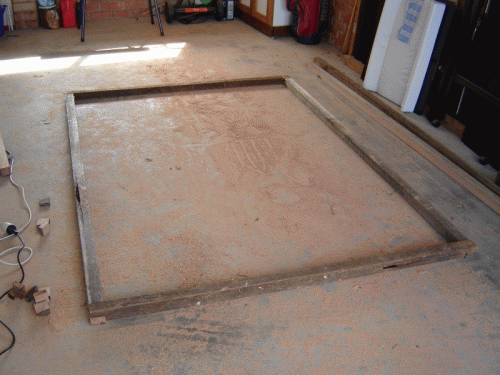 This project was not an attempt to be frugal, it was one of those things I needed to do. In a retirement village I would like to remember this, my daughter enjoying it with her friends and my wifes smile. This was a family effort too. Grandpa was visiting and so we engaged him to do some plans up for us. This is the first of our projects that were drawn up in autocad first! My dad and I built it and my wife painted it. My daughter is responsible for interior decoration with her chalk. This is the first stage where I have lap jointed the hardwood base together. These are 2*4s cut in half and the cubby dimensions are based on our ute tray.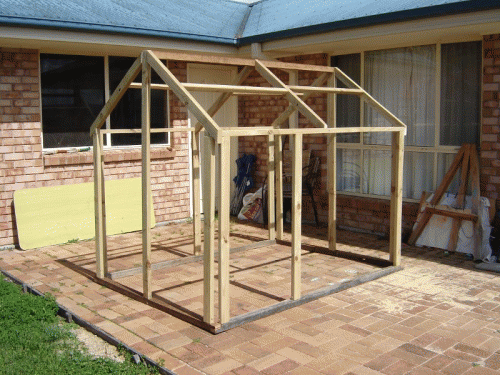 This is the basic frame. Made from hardwood and treated pine. We had ideas in our head but Dad and I just talked through each step and went for it. We were suprised at how square it turned out.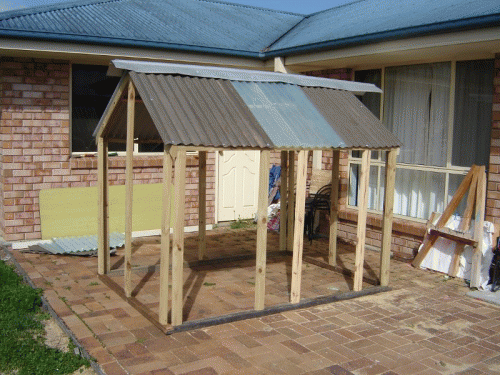 This is recycled roofing material from our secondhand builders yard. Started cutting the tin with tin snips, then with gloves on I tore it. Just like a piece of paper, you can rip across the curves, very satifisfying. A bit of roof capping from the yard as well.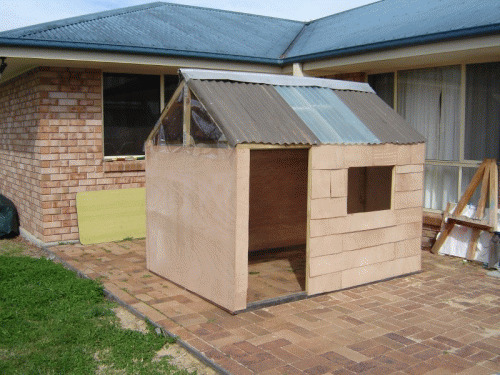 This cladding is very thin ply, something like 4mm. For three sides I just nailed the whole sheet on. For the front I cut it into 8 inch cladding. I gang nailed vinyl on one end to get some more light in the cubby, and then hammered the tin from the roof over it. I left the other end open as it will cool the cubby house down and that side is protected from the weather by the house.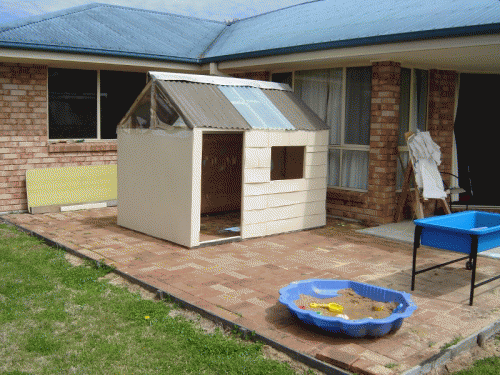 This is the cubby painted. The colour was determined by what spare paint we had in the shed. Two coats as the ply absorded a lot.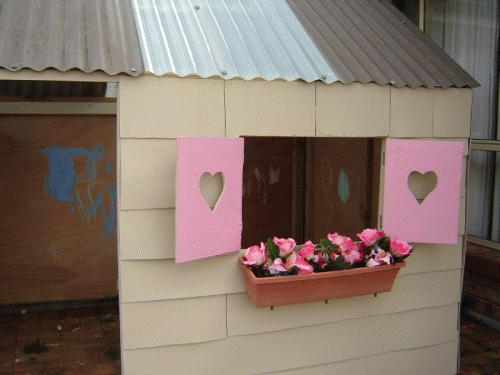 Here is a flowerbox we added with plastic flowers and operational window shutters. You can see our daughters artistic paintings inside. We love seeing her enjoy it or invite us in for tea. It is one of those projects I had to do in my lifetime.
Comments