Homemade Ginger Beer Recipe
June 1st 2008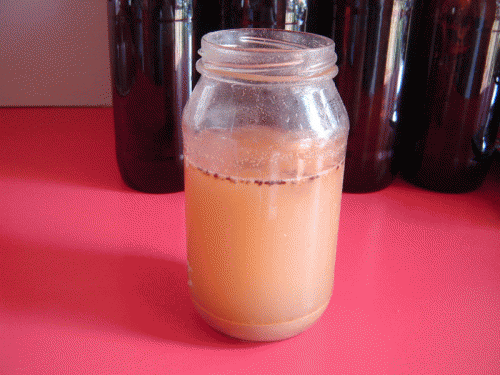 The picture above is my ginger beer plant. This is my recipe:
1/2 teaspoon dried yeast

1 dessert spoon raw sugar

1 dessert spoon ground ginger

300ml water

Juice of 1/2 a lemon
I mixed this all together and set aside a lid. Each day for seven days I then added a teaspoon of sugar and a teaspoon of ground ginger. This was a thrill, another aspect of slow food that I just love.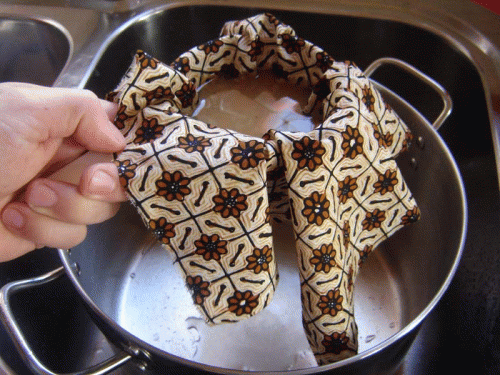 So after seven days I strained the ginger plant. Here I am using a funnel and some scrap material. Recipes suggested muslin or a looser weave. This worked okay I think, just squeezed it out tight. You are left with a clay like substance that you can halve and continue to grow another plant.
I suppose I could keep the plant and continue to grow it for 40 years. Maybe that could be the only inheritance for the kids. Or all the inheritance goes to the kid that took the plant. Oh well, I digress.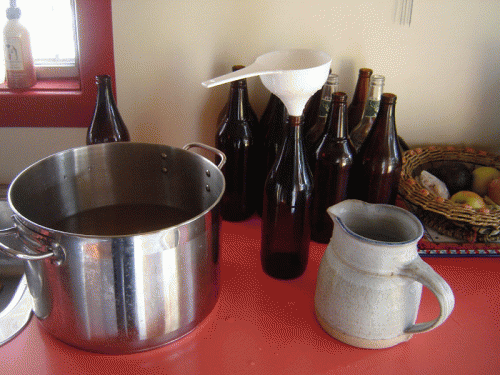 Next I added 3 cups of sugar to 20 cups of water. Our cold rainwater just dissolved the sugar fine after a bit of stirring. I used raw sugar for a nicer colour. I mixed in the ginger plant solution. Adding 1 tsp citric acid to the mix before bottling is a good suggestion for getting more bubbles. Sterilise the bottles (Thanks Matt), then fill them. Plastic ones can be used too, I just like these and my bottle capper.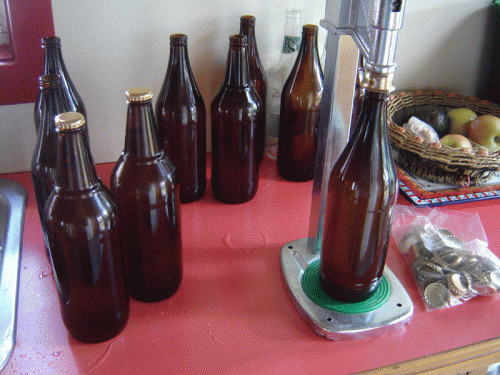 I then capped them with my capping machine. Next is the 2-3 week wait till they are ready. I put them in a plastic crate in a cool, dark place. The crate has a lid, in case they decide to pop as so many people are happy to tell me will happen. I will update this when they are ready to tell you how it went. I hope this inspires you to have a go. This is what happened in times before Coca Cola.
UPDATE 23rd Oct 2008: This went well, it is this slow food mentality, because of the effort and time you put in, you savor the product more. My last batch was too sweet, this one had a nice sugar/ginger balance. I am a bit disappointed about the bubbles, I wanted more, I have to get the yeast consistently working. I remember my grandparents ginger beer, I suppose after many batches you get to a drink perfect for you, that is what they had done. Good luck.
Comments