Kid's Shopping List
February 2nd 2011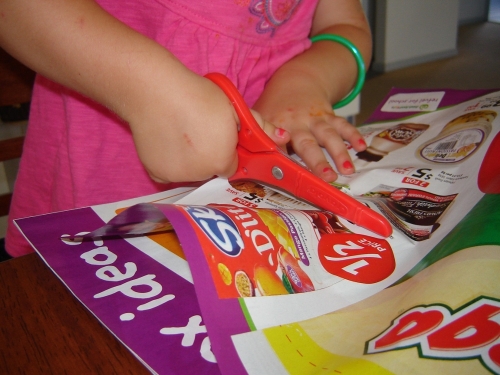 The idea here is to make up a shopping list for your child when you go shopping.
The benefits we have found are:
Engages the child in the process, rather than just dragging them along.

Preparing the shopping list is good for fine motor skills.

Gives them something to do over the time it takes to go shopping. Avoiding boredom and tantrums.

Helps their pattern matching skills.

Helps them understand chores and contributing to the family.
In this photo our daughter is cutting out pictures of products for her shopping list.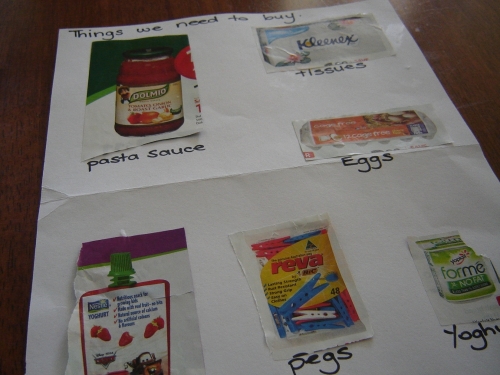 Here is a finished list. We select an item from every couple of aisles.
Think about the items too, watching our daughter pick up and bring the bolognese sauce to the trolley was a bit stressful. :)
It helps her self esteem too to know she helped.
Comments