Moving An Aluminium Garden Shed
January 20th 2012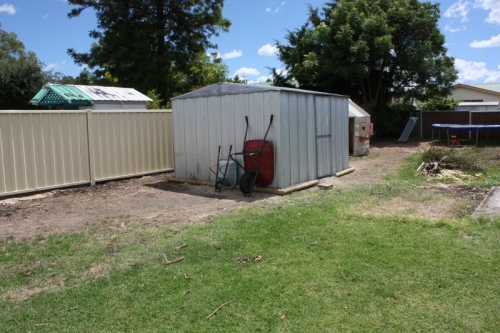 Here is where we moved our aluminium garden shed. It was in the middle of the yard on a concrete slab. We moved the garden shed to the side of the yard on a crushed stone / roadbase foundation, anchored with star pickets.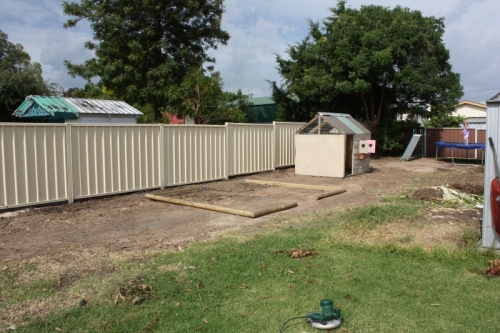 Where we wanted the shed foundation was on the old driveway, it was already compacted roadbase, so we could not dig out a foundation. To get a level area for the shed we used halved treated pine logs as formwork. We used tent pegs to hold this in place.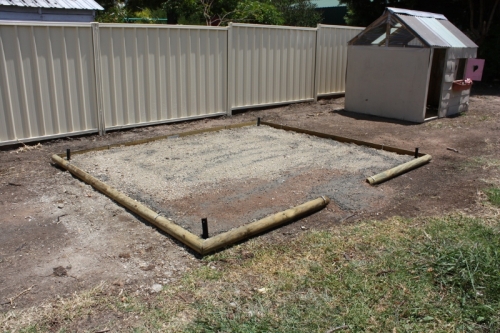 Here it is with the roadbase compacted. The side closer to us has more than the far side to achive a level foundation. We watered in some cement on top to create a more solid surface.
In the corners are our star pickets, they were about 60 or 80cm, driven in with a sledge hammer. We moved the shed over the top and anchored it with nuts and bolts. The aluminium shed is quite flexible, but it is imperitive to get the pickets square.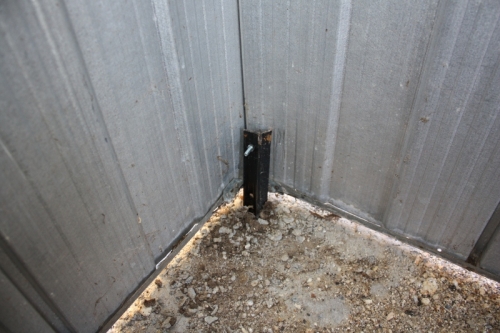 Here is a closer view of the star picket used to anchor the aluminium garden shed.
The roadbase was a very cheap alternative to a concrete slab. The pickets will anchor it as it is not in a high wind area. Great to have an open yard now.
Comments