Pine Sleeper Raised Garden Beds
June 3rd 2012
This is where we started for our raised bed vegetable garden made out of pine sleepers. Here we have weed matted a whole section at the end of our garden.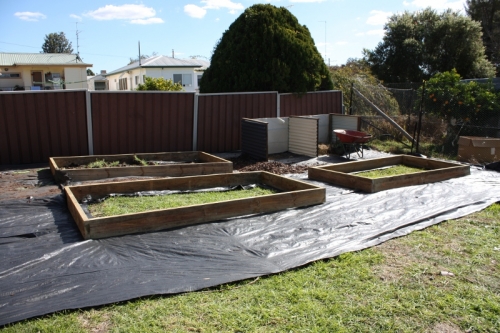 Next we made the three raised vegetable beds. The side length was determined by the size the pine sleeper came in, 2.4 m I think. We then cut the other sides with a circular saw. We cut the weed mat out of the base.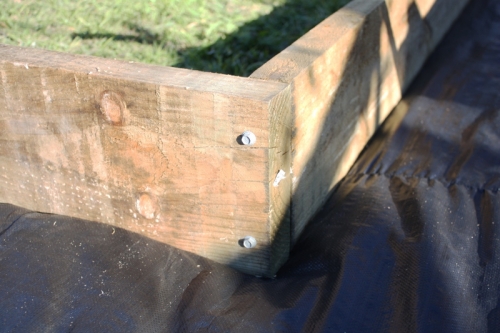 Here is how we joined the pine sleepers. Very simple. Just two coach screws. We predrilled these. It is important to select relatively straight sleepers, or do some mixing and matching to make sure they join. We did not dig out the ground before hand. We did not secure them to the ground. We liked the organic form they took with the lie of the land.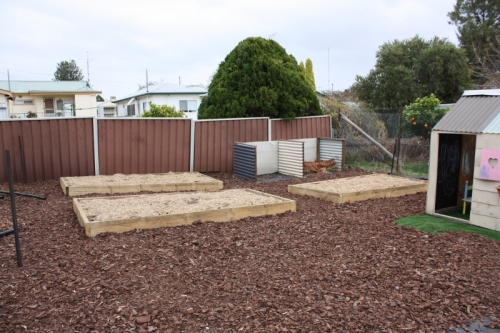 Here is the end result. We put large bark on the weed mat around the beds. We filled the beds with a top soil compost mix. We have a spongy black clay so with these raised beds and compost we hope to get to productivity sooner.
Comments