Replacing A Bearer
November 15th 2012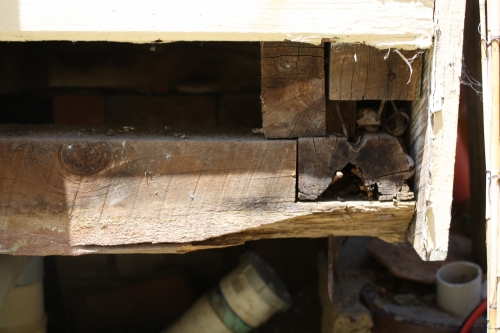 While restumping our house we came across this at the end of a bearer. This is common with older timber foundations. The weather has got in and dry rott has flaked the bearer away. So there is no decent purchase for our new posts to screw into. Time to try replacing a bearer..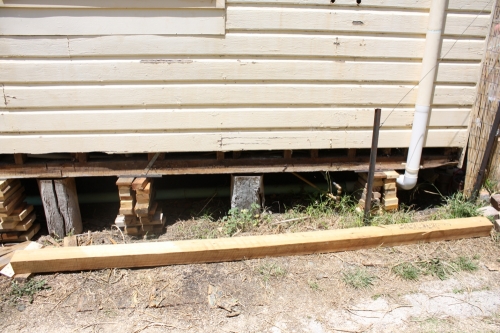 This is the full view of it. You can see my temporary stacks supporting the bearer as I remove the old piers.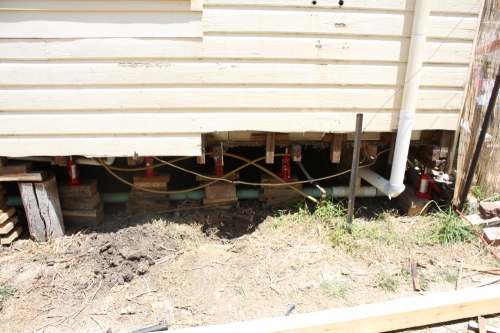 This is a picture with the old bearer removed. You may be able to see the bottle jacks under the joists. These lifted the floor and wall. Once they were off the bearer I then knocked the bearer down and away from the joists and studs. They were nailed in.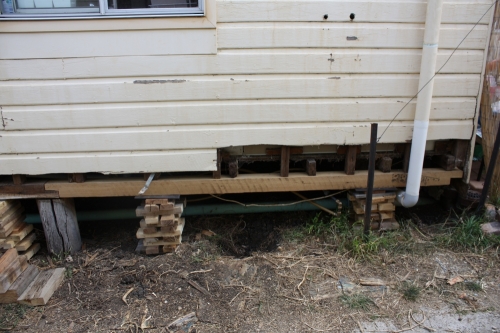 New cypress post cut to size and slotted in. It felt good to slide it in and lower the studs and joists onto it.
Now to get some new posts under it.
Comments