Replacing An Aluminium Window
July 29th 2013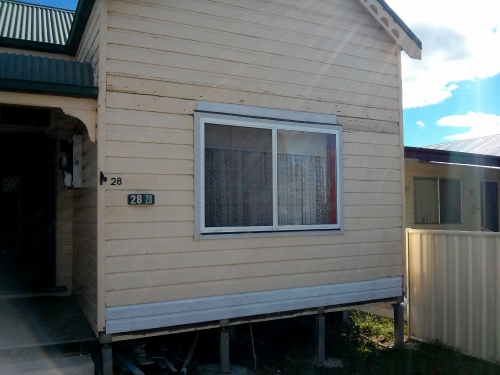 Here is our new aluminium window fitted. Hopefully no more leaks and a bit more secure.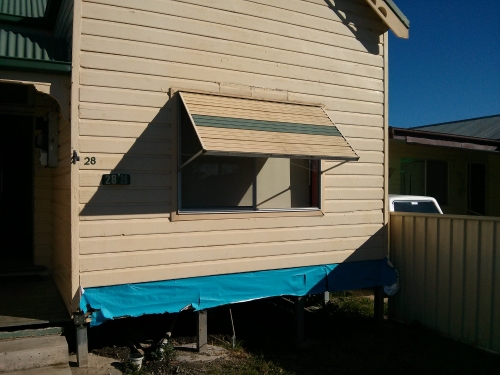 This is the old aluminium window we had. The locks were broken, we had to put dowels in the rail to lock it. It leaked big time in certain rain conditions. We had recently finished re-stumping the house, so the olfd weatherboards go out of kilter and the rain came in. There was a lot of silicon on that wall.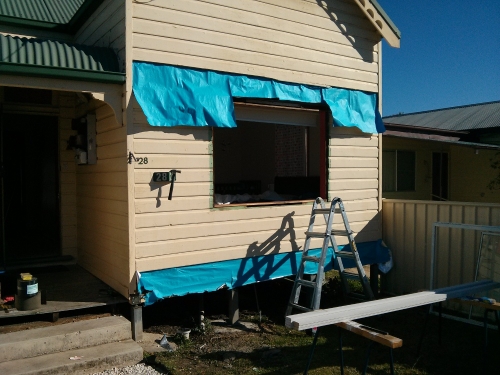 Here we have the window removed. We decided to remove the two weather boards above the window so we could set up some good weather proofing. You can see the plain sisalation we added in the photo, but under that is also an Alcor bitumen coated aluminiun dampcourse. It is attached above the window and comes out at 90 degrees to sit above the trim above the window.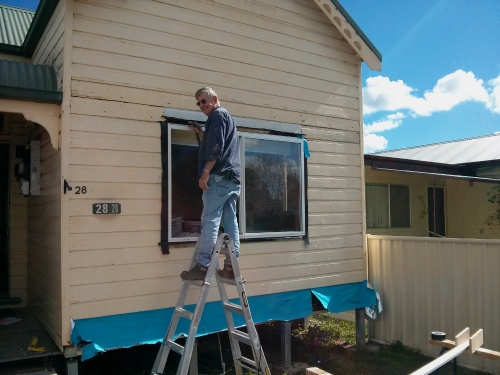 Here we are with the weatherboards back. The flashing and sarking in place. You can see the Alcor at the top and some poly flashing at the side with a silicon seal.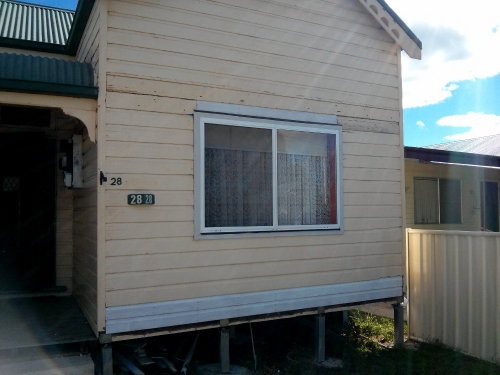 The final result with all the trim covering the flashing. Next up we have some painting to do.
My wife's Dad did this for us. He was careful and meticulous. Laying out the dampcourse with consideration of all angles of water, including from a garden hose.
Comments