Restore Childrens Bike
August 3rd 2009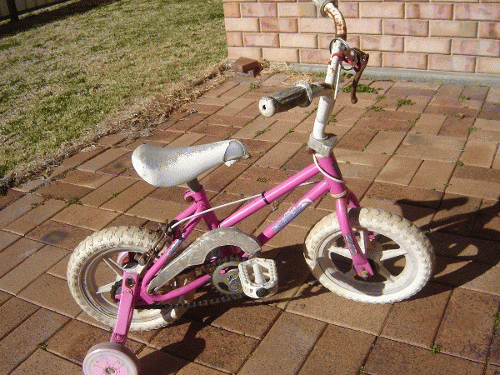 We got this bike from our local tip. It was in poor condition, brakes broken, chain and body work rusted. It did have some redeeming qualities.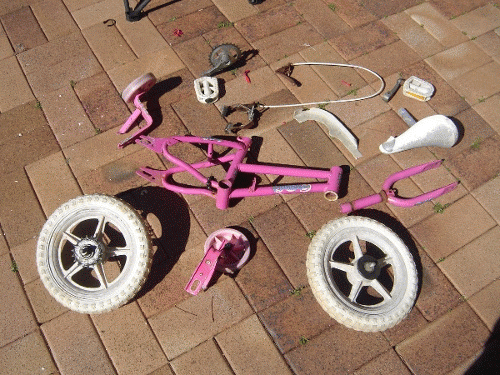 First step was to take it all apart. We discarded the brakes as they were rusted and not functioning. We rubbed the rust off the frame with a steel brush and then finished it with a fine sandpaper. We soaked the wheels in diluted bleach. We cleaned and soaked nuts, bolts, washers and the chain in oil. We then spot painted the frame with kill rust.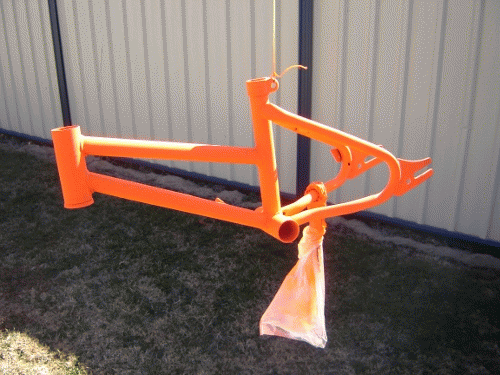 I then hung various parks of the frame on the clothesline and painted it with a spray can. Fluorescent orange. We chose orange because it is not pink, she will love pink soon enough. The chain didn't have a master link and I had no chain tool, so we bagged it and masking taped it. The paint dribbled due to the nossle shape and my application. Maybe take more time.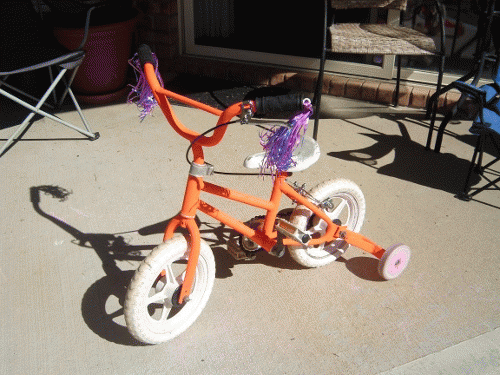 The final product. I added a new braking system, this bike did not have a back pedal brake, so it needed calipers, but being new they work very well. I had to cut the cable to fit. We might do something about the seat. The bike runs smoothly and will easily see our daughter through this initial biking phase.
Comments