Shipping Container Office
November 13th 2014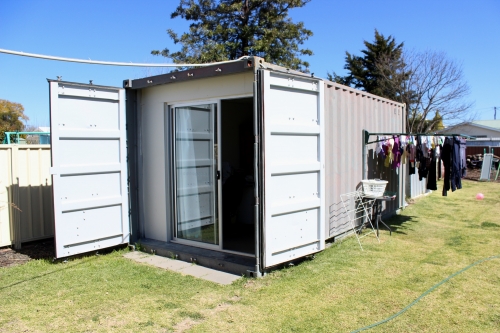 The addition of another child to our family pushed me my office out of the house. We had looked at many shipping container conversions online and loved the idea. We ordered from a company in Brisbane and as soon as it was dropped on the yard it started working. It was instant storage, watertight and lockable.
We had a relatively level yard and the only preparation was to clear the space for the delivery. After some rain and it settled I got some bottle jacks under one side, sitting in a hole we dug under the container. We lifted it in the corners and put a few pavers under it to level it.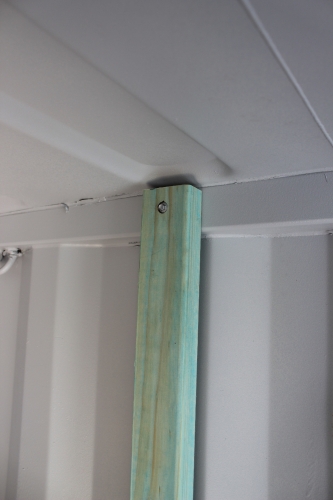 We needed to line the container to protect it from the sun and cold. The first step was to put up some framing to hang the plywood. We chose plywood because if we used Gyprock and the container had to be moved it would crack everywhere. Plywood was a bit more forgiving. It also seemed easier, went up quick with no plaster.
Since the container is structurally sound in its own right the framing could be minimal. In the phot above we attached a stud to the top rail of the container. We then skew nailed the bottom into the container's ply floor.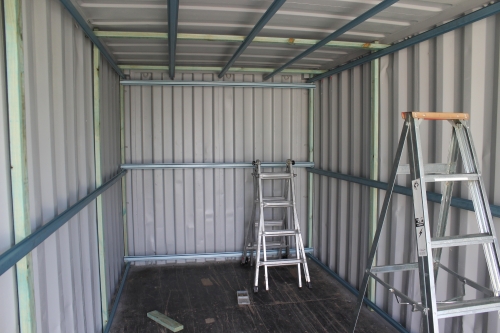 On to this minimal frame we attached some metal roof battens.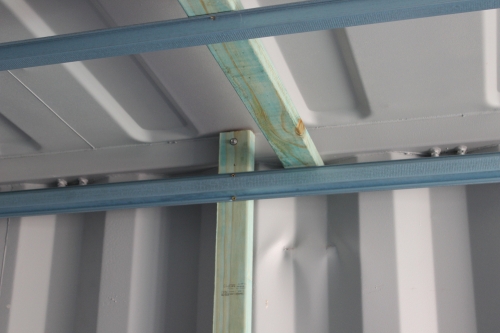 Here you can see how the walls met the roof. The roof studs were drilled into the top rail the same as we did the walls.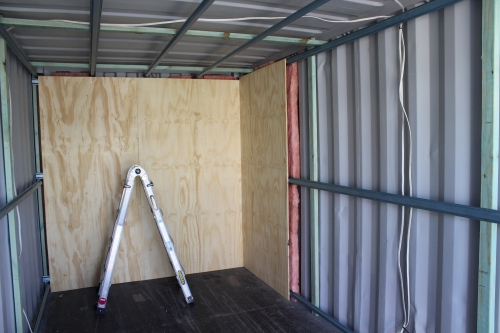 Now some progress, insulation in and plywood on. The metal battens and the natural curves of the container provided a good lot of space for insulation. We ran the wiring for the powerpoints beforehand. We had chosen not to do any roof lights to keep it simple, relying on a floor lamp for the infrequent times we would be in it at night.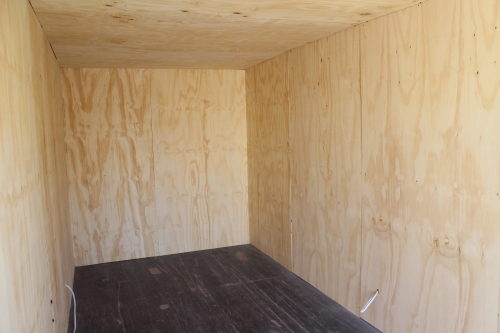 Now with all the plywood up.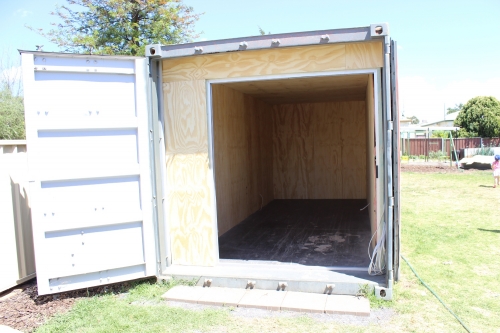 Opening for sliding door boxed, out with traditional stud work and plywood.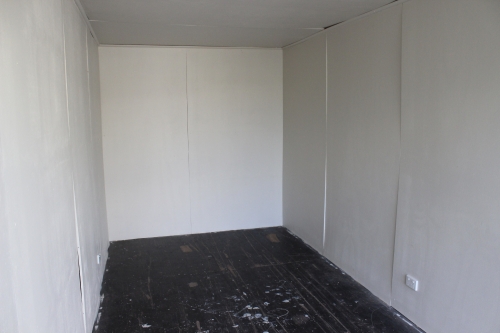 Painted and powerpoints in. We could have left it in the plywood, we thought the white would add the feeling of space and maybe protect against condensation mould. The ply moved a bit, so to get a flatter result we could have used more battens, but I am happy with it.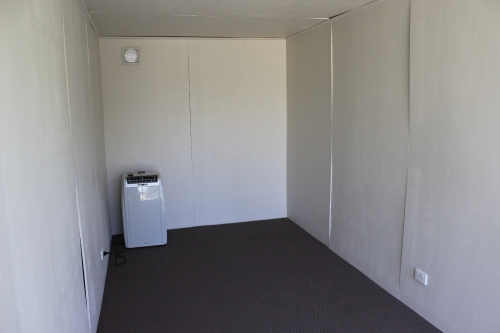 Carpet and Airconditioning. We went for a stand alone unit with a exhaust fan behind it. These were cheaper and could just be plugged in, not a lot of installation work. The electrician added a new circuit to our fuse box to service the container.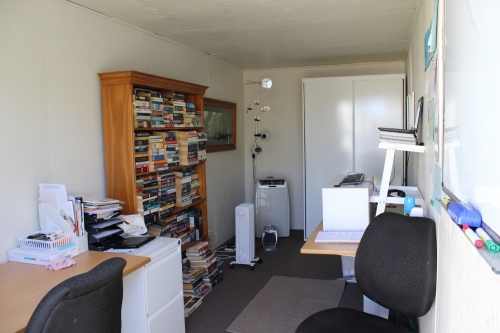 Here it is fitted out as our office. One standup desk, one traditional desk, a bookcase and a cupboard. A little bar heater for winter, It takes little to heat or cool. The top vent above the air conditioner was added for cross ventilation, It may not seem like much but it helps.
We have spent all the seasons in it so far and it is very comfortable.
Comments