V8 Supercar Cake
February 2nd 2010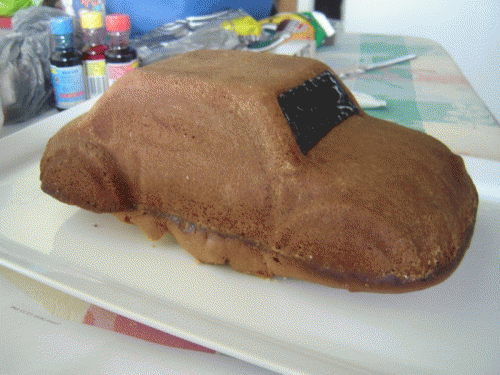 I got a car shaped cake tin from our local party shop. I hired it for a week for $20. You can see the resulting cake in the picture (with the windscreen done, I got a bit keen before taking photos). I found this recipe on the web and it worked out great for quantity and flavour. taste.com.au vanilla buttercake recipe
Now the fun part. I piped the icing on with a florets tip. This gave me great coverage. I then smoothed this with a hot knife. The windows, writing, and logos were done using Queen writing icing.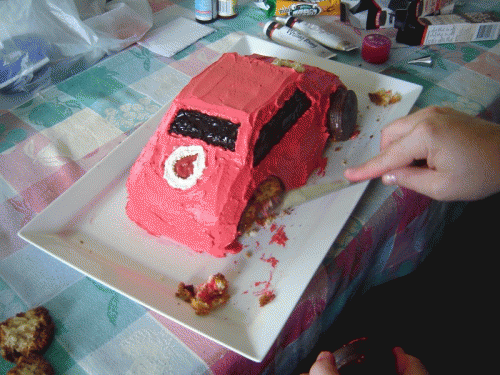 Here I am hollowing out the wheelarches to fit mini wagon wheels. I surrounded the windows with licorice.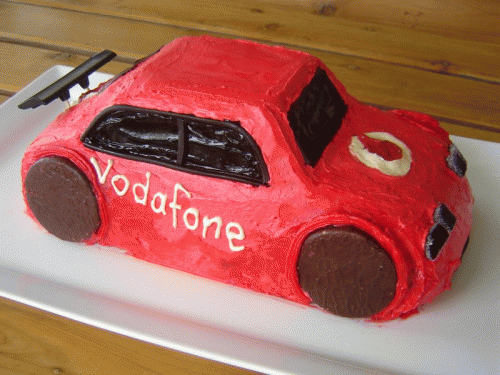 The final product, with jube headlights and a spoiler from a toy car, 50c at vinnies. Thankful birthday boy recognised it and the driver and thankfully devoured it.
Comments