Vegetable Garden 3 - Raised Beds
June 21st 2008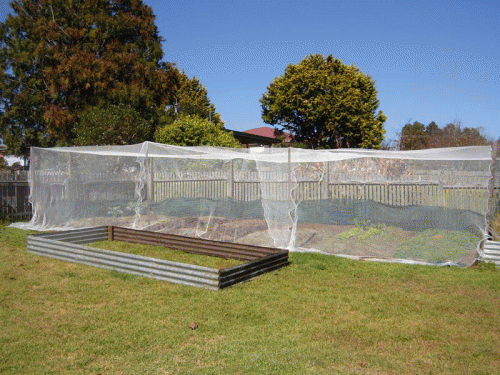 This is the first raised bed assembled. We cut our corrugated iron about one foot wide. We then cut four 4*2 posts the same height. Bolting the iron to these posts we created a frame.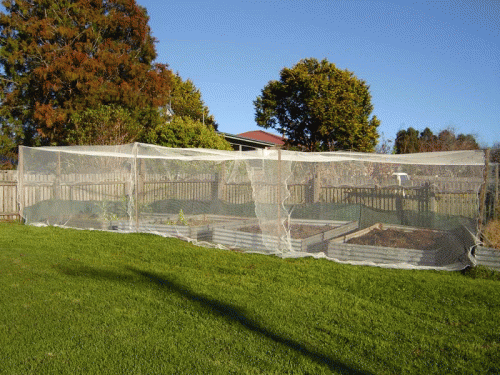 We repeated the process four times. I shoveled the beds up and dragged the frames in to sit over the mounds. The frames are flexible enough to follow the contour of the land.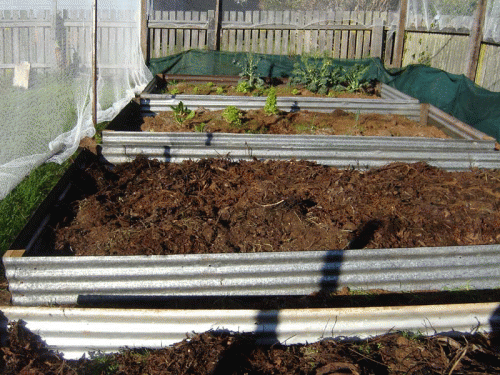 Finally I collected horse manure from the local showground. I then took our compost that has been decomposing since last November and built up two beds. The new compost will be ready for the other two beds come spring. This garden is going to pump out some veges.
Comments